To say that the U.S. housing market has been hot in 2021 would be an understatement. Sale prices are soaring and bidding wars have become the "new normal." Buyers and investors are also tripping over themselves to plunk down big money on properties they haven't even seen in person. If that all sounds crazy to you, you're not wrong. Things do seem to have gone a bit haywire in the housing market lately.
Given the state of the real estate industry, defining the "best" U.S. housing market means different things to different people. This article breaks down the question in two ways. First, it considers the top-performing markets from an investment standpoint. Then, it looks at affordability — a main concern for first-time buyers.
Top U.S. Housing Markets for Investors
Real estate investors have different objectives than buyers seeking properties to live in themselves. For investors, opportunities with better-than-average price appreciation potential are the most appealing. Thus, markets with strong growth indicators tend to attract their attention.
"Strong growth indicators" mean different things to different analysts. Some look strictly at quantitative metrics like housing inventory, price-to-rent ratios, and population growth. Others consider qualitative factors like local economic policy and development innovation. The following list of five prime U.S. housing market targets for investors covers a curated list that draws from both perspectives.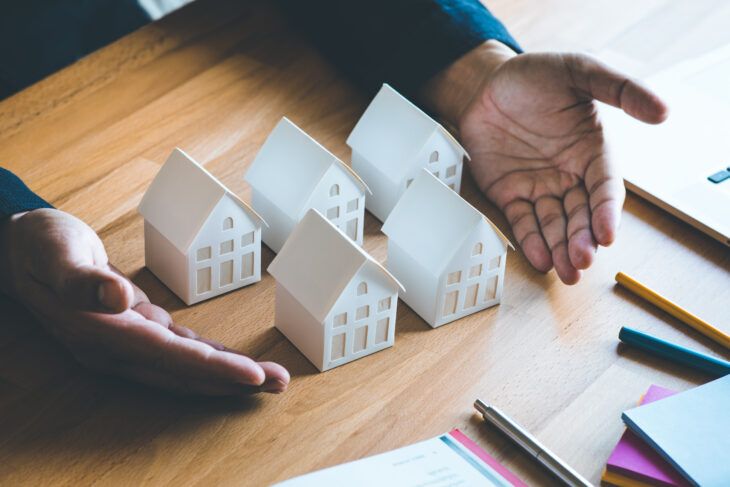 5. Raleigh-Durham, North Carolina
Each year, the Urban Land Institute (ULI) publishes a comprehensive report known as Emerging Trends in Real Estate. In producing the study, ULI partners with PricewaterhouseCoopers (PwC), a leading financial services firm. Both ULI and PwC prioritize metrics like population size, population growth, investment activity, and property development potential. They then rank 80 U.S. real estate markets in two categories: Overall Real Estate Prospects and Housebuilding Prospects.
The 2021 report put Raleigh-Durham, NC in first place in both categories. Raleigh-Durham displays a strong combination of established market value and growth potential. North Carolina has also benefited from an ongoing trend of inward population migration, which appears poised to continue. Looking for an even better deal nearby? Just one hour to the northwest, Burlington, NC is 24% cheaper than living in Raleigh according to Rocket Homes recent 15 best places to invest in real estate report.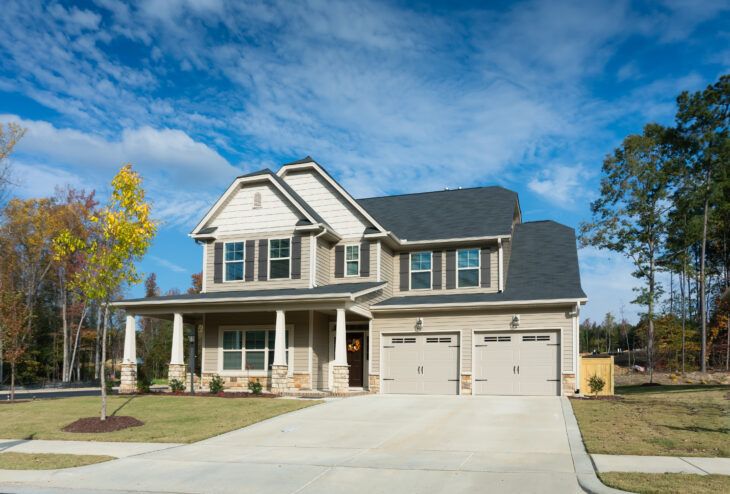 4. Sacramento, California
Realtor.com is another widely respected real estate market analysis network. Its annual Top Housing Markets review looks at macroeconomic trends. It then applies those trends to local real estate markets, identifying those most likely to benefit from prevailing economic conditions.
The Sacramento, CA metro area topped the report's list of the Top 10 Housing Markets Positioned for Growth in 2021. The study cited excellent year-over-year property sales growth of 17.2%, which led all cities in the top ten. Sacramento also saw healthy year-over-year price growth of 7.4%. These combined metrics propelled the city to a top finish.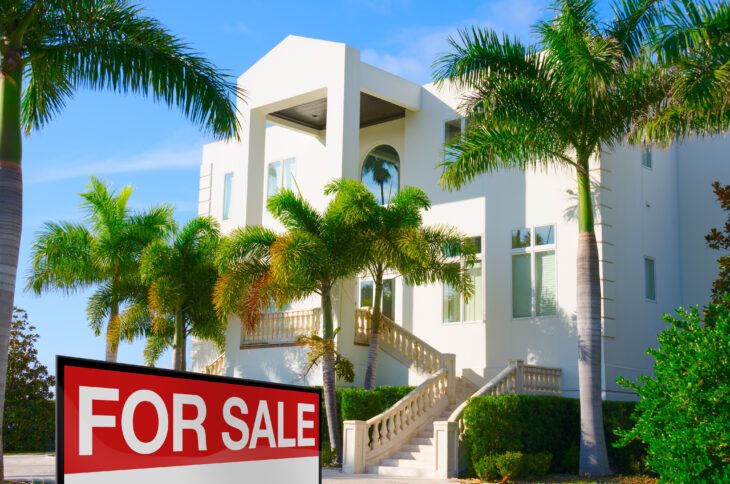 3. Albuquerque, New Mexico
Job growth and population growth both create demand in a real estate market. Considering those factors alongside housing affordability creates a compelling story of growth potential. This is the approach RealWealth Network takes when identifying prime opportunities for real estate investors.
In 2021, RealWealth Network named Albuquerque, NM the nation's top destination for investors. Albuquerque earned top points for its combined appreciation potential and investors' ability to generate positive cash flow. Plus, it's cool to invest in the city that Breaking Bad took place in, right?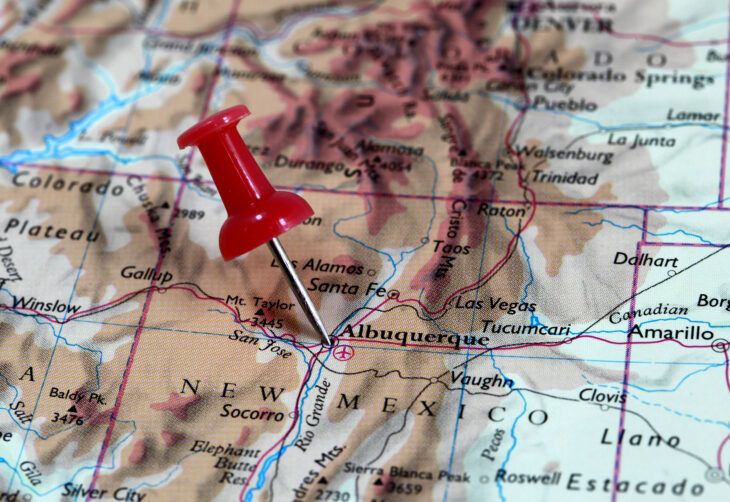 2. Chesapeake, Virginia
One defining trend of recent years has seen suburbs and mid-size cities benefit from strong population growth. The high cost of living in major metro areas has pushed residents and businesses alike to more affordable pastures.
The Millionacres property investment network looked at mid-size cities with strong real estate growth potential in 2021. They put Chesapeake, VA in top spot, thanks to its combination of affordability and strong rental market price growth.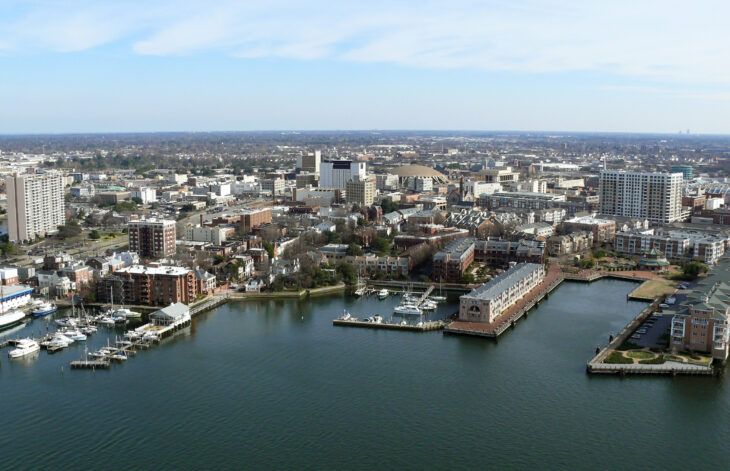 1. Charlotte, North Carolina
In considering both quantitative and qualitative factors, one city that recurred on several lists was Charlotte, NC. It thus merits mention as an appealing destination for real estate investors.
Charlotte ranked third on both the Realtor.com and RealWealth Network's 2021 nationwide studies. It also finished fifth on ULI's 2021 review, giving it a strong presence in multiple authoritative analyses.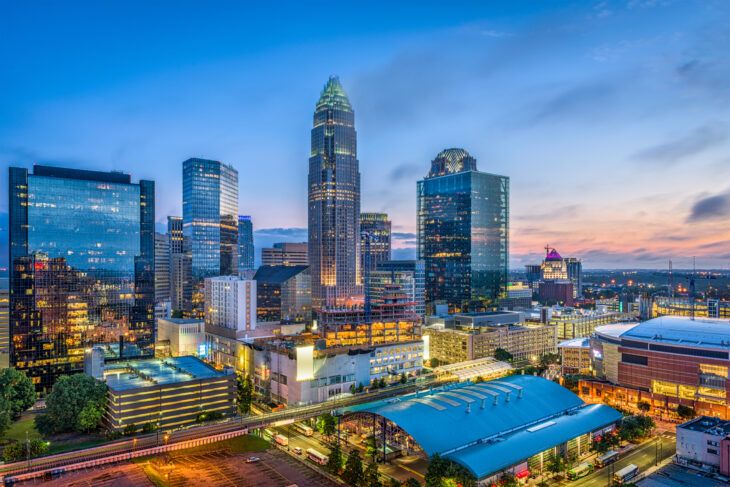 Top U.S. Housing Markets For Affordability
With housing prices rising quickly, many buyers are scrambling to secure affordable properties. Rapid price appreciation can cause prices to quickly soar out of a buyer's reach.
This is particularly true of first-time home shoppers seeking affordability. Using Realtor.com data, trustworthy sources such as CNBC and Business Insider took a close look at affordable housing markets for 2021. Here are the top five picks.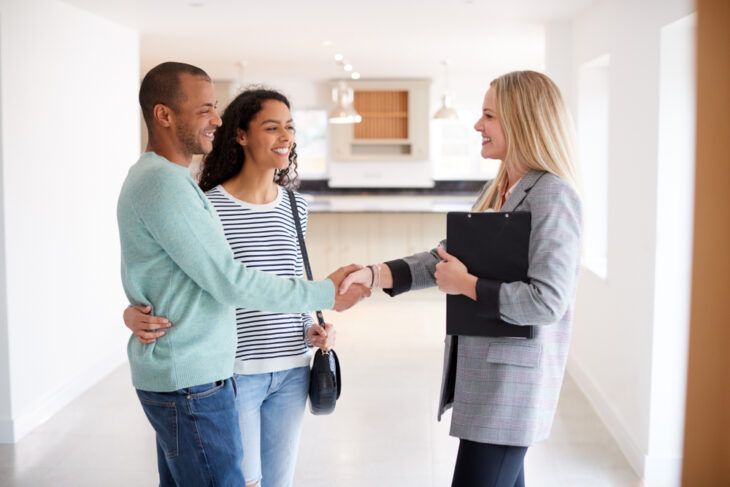 5. Bloomington, Illinois
About halfway between Chicago and St. Louis, Bloomington is the twin city of Normal, IL. Together, they have a combined population of about 130,000 people.
Bloomington soared its way to the top of 2021's best markets for first-time home buyers. It features affordable home prices, relatively high inventory, and a rapidly growing population of young homeowners.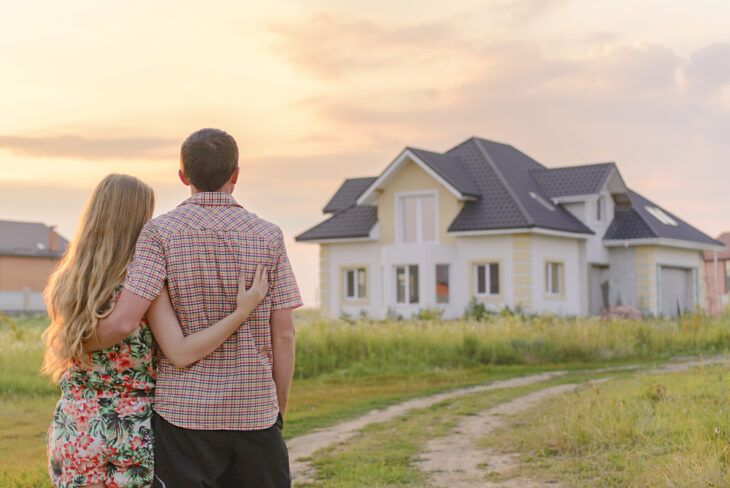 4. Iowa City, Iowa
Home of the University of Iowa, Iowa City is a historic, peaceful destination. The municipality of about 75,000 is recognized as a City of Literature by the United Nations Educational, Scientific, and Cultural Organization (UNESCO).
In mid-2021, Realtor.com listed the median home price in Iowa City at around $275,000. This placed the appealing city well below the nationwide average of $385,000.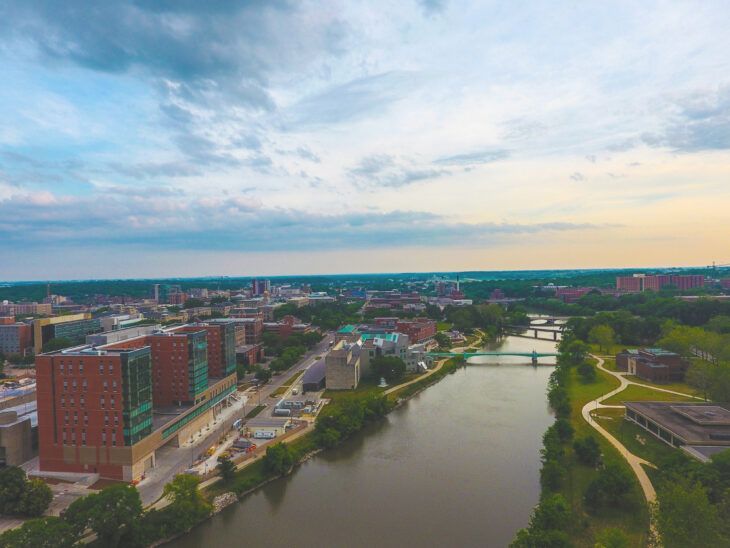 3. Kalamazoo, Michigan
Kalamazoo is another growing city with a population under 100,000 and highly affordable housing. It made the cut of U.S. News & World Report's 2021 list of the 150 best places to live in the country. PureWow also named Kalamazoo the coolest affordable city in the entire United States. That's high praise, indeed.
The municipality has several compelling selling points. It has thriving life sciences and pharmaceutical research industries. Kalamazoo is also about 40 minutes' drive from Lake Michigan beaches, making it a great place to be in the summer.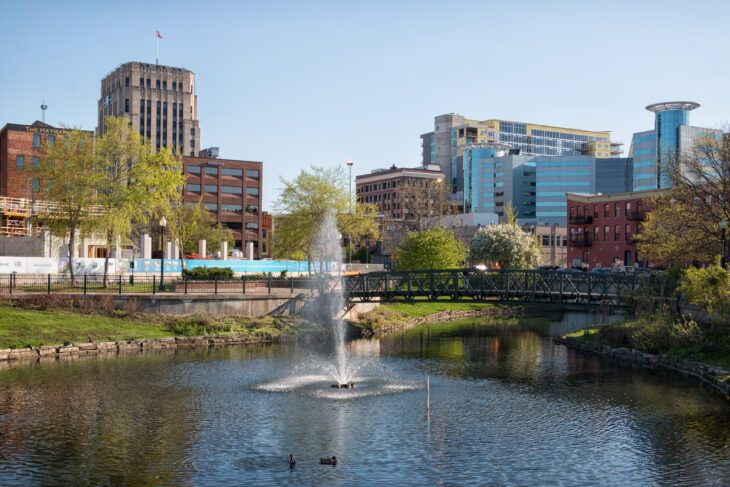 2. Great Falls, Montana
Great Falls is a thriving regional cultural hotspot of teeming natural beauty. It is also very safe, with excellent schools and tons of recreation opportunities.
According to Realtor.com, the median home price in Great Falls was just $230,000 in mid-2021. This works out to just $123 per square foot, making it especially appealing to young families that need space.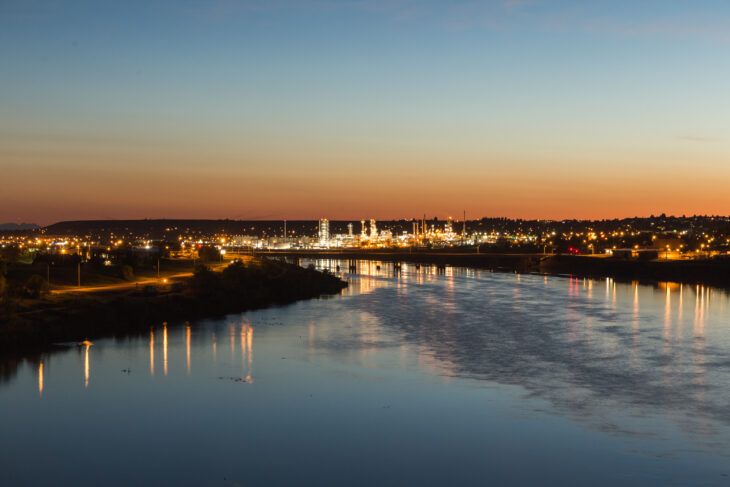 1. Eau Claire, Wisconsin
This city of about 70,000 people lies in Wisconsin's central-west interior. It has a rich and storied history dating back to the mid-19th century, and is the seat of Wisconsin's Eau Claire County.
Eau Claire features attainable home prices and close proximity to major cities including Madison, Milwaukee, and Chicago. As of August 2021, Realtor.com lists median home prices in Eau Claire at a very reasonable $235,000.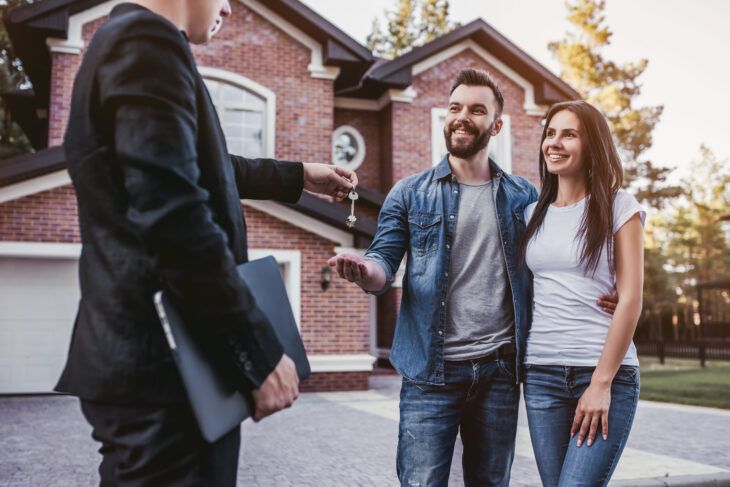 The Bottom Line
More and more people are worried that they'll never be able to afford a home. Luckily, there are many places in the United States where prices haven't gotten completely out of control. In fact, these budding communities might be the perfect place to settle in and raise your family. If you're worried about employment opportunities, here's some more good news: more and more companies are embracing remote work. While owning a house in L.A. or New York might seem like an unreachable dream these days, you don't need to completely abandon you goals of buying a house. You just need to know where to shop.